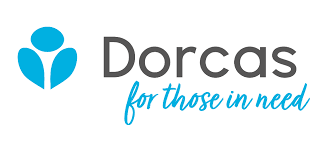 Update adopt a child
De gemeente ondersteunt via het diaconale project Adopt a Child van Dorcas Linda Simon Kalai. De kerkenraad heeft het onderstaande bericht ontvangen.

Linda zegt in deze update: "I am healthier and happy through support from my sponsor. Thank you Dorcas Aid for changing my life especially in education."

Dorcas schrijft in de update het volgende: "Linda is ayoung girl among sponsored children in project. She is schooling at Kiserian Primary School in grade four. The sponsorship project has resulted to many positive change for her. For instance school performances has been improving time after time. This is trough education support of school contributions, facilitation of learning materials and school uniforms and shoes. However tge project trains children in social life skills as a way of changing their perceptions and mind set. Linda was able to attend some of training like child rights and protection, behavior change, save and budget und understanding and exploration. She was highly motivated with ways of saving. She started keeping three chicks, after one year she was owning then chickens."
terug